Paymaster Frederick Furneaux Eversfield, Royal Navy. Died 6th August 1862, aged 32.

Husband of Mary Eversfield.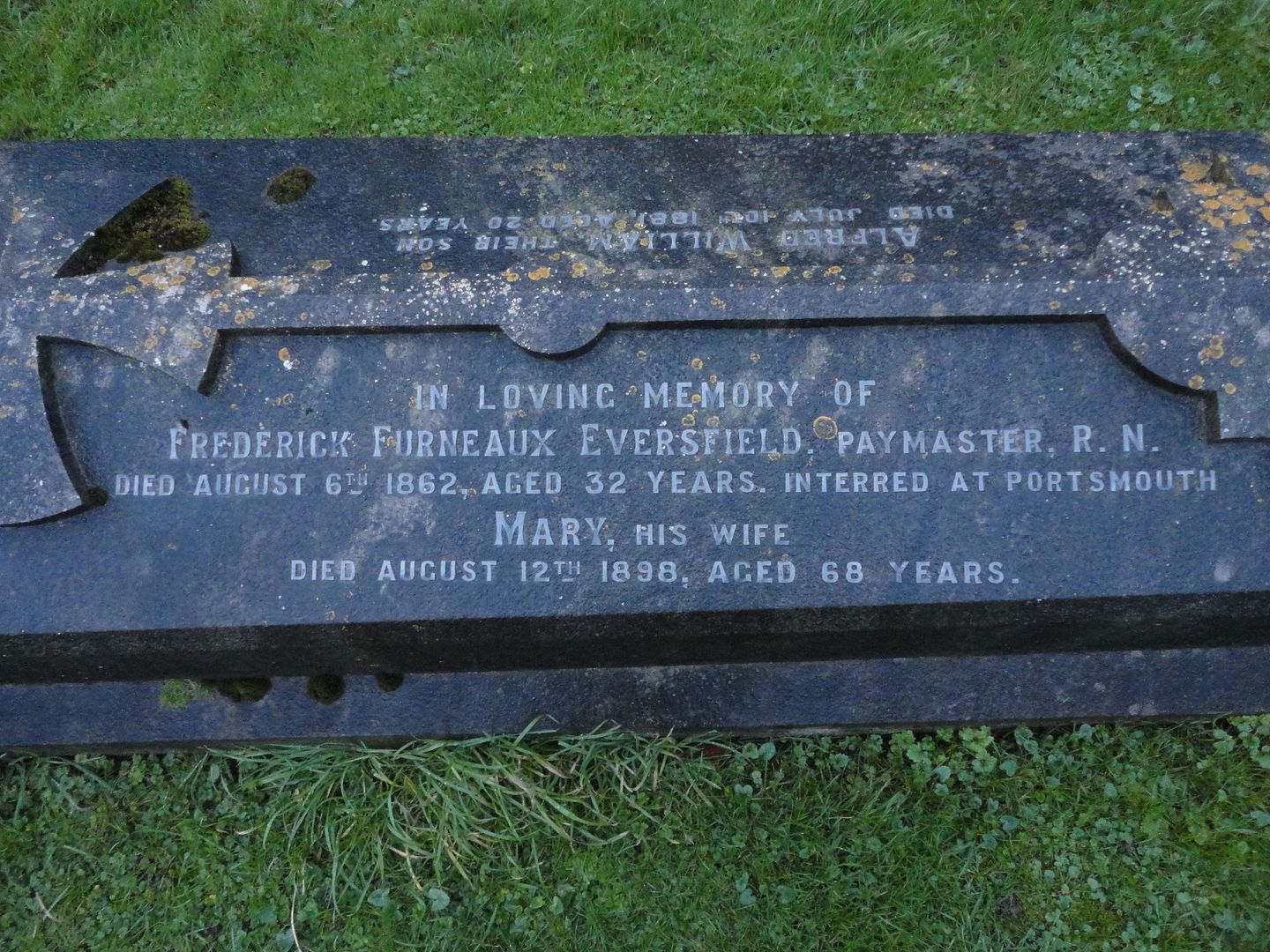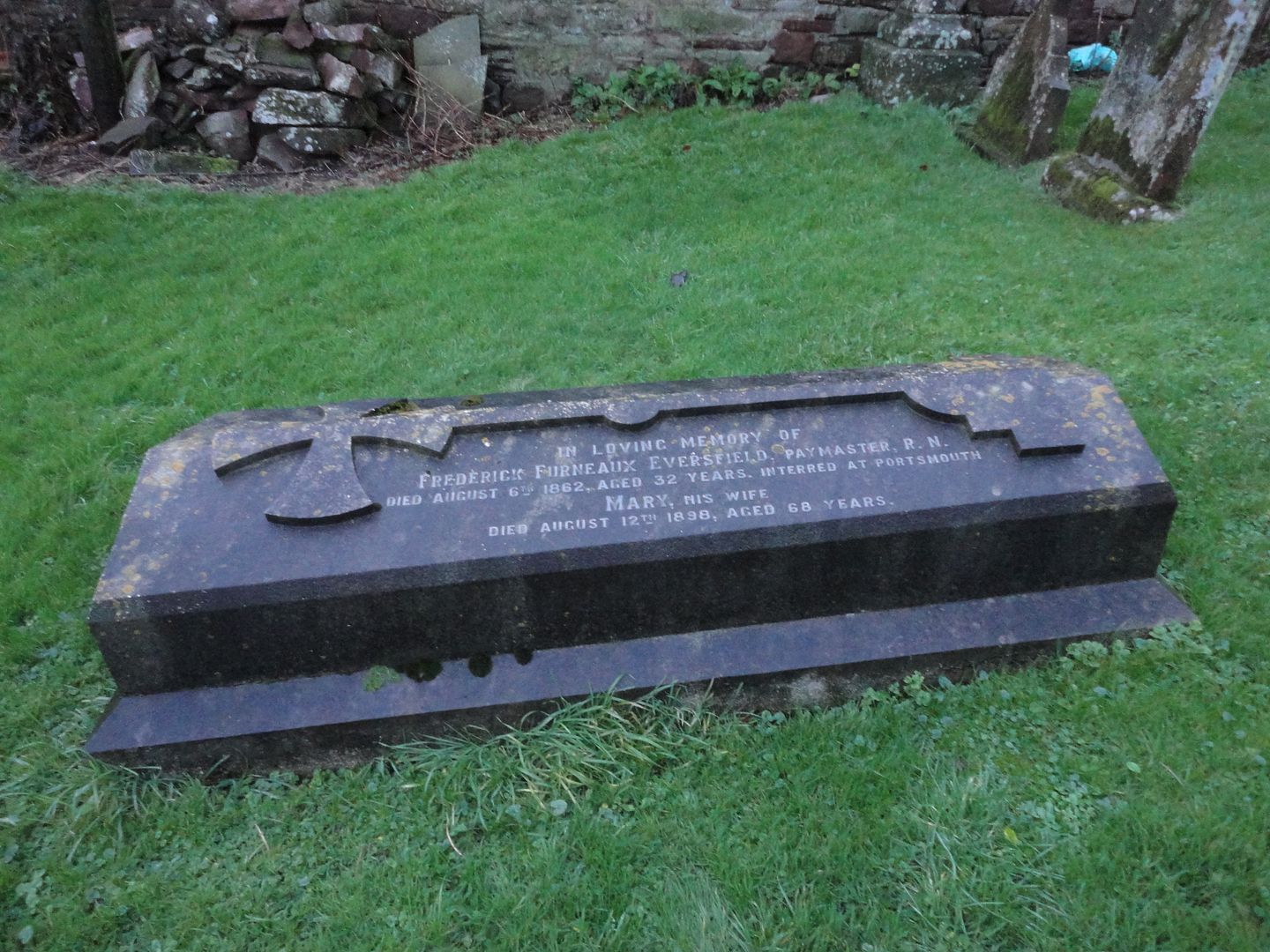 10729 Lance Corporal John Joseph Cross, 2nd Border Regiment. Killed in action in France on 25th September 1915, aged 22.
Son of John Joseph and Margaret Cross, of 1, Wales Street, Kimberley, South Africa.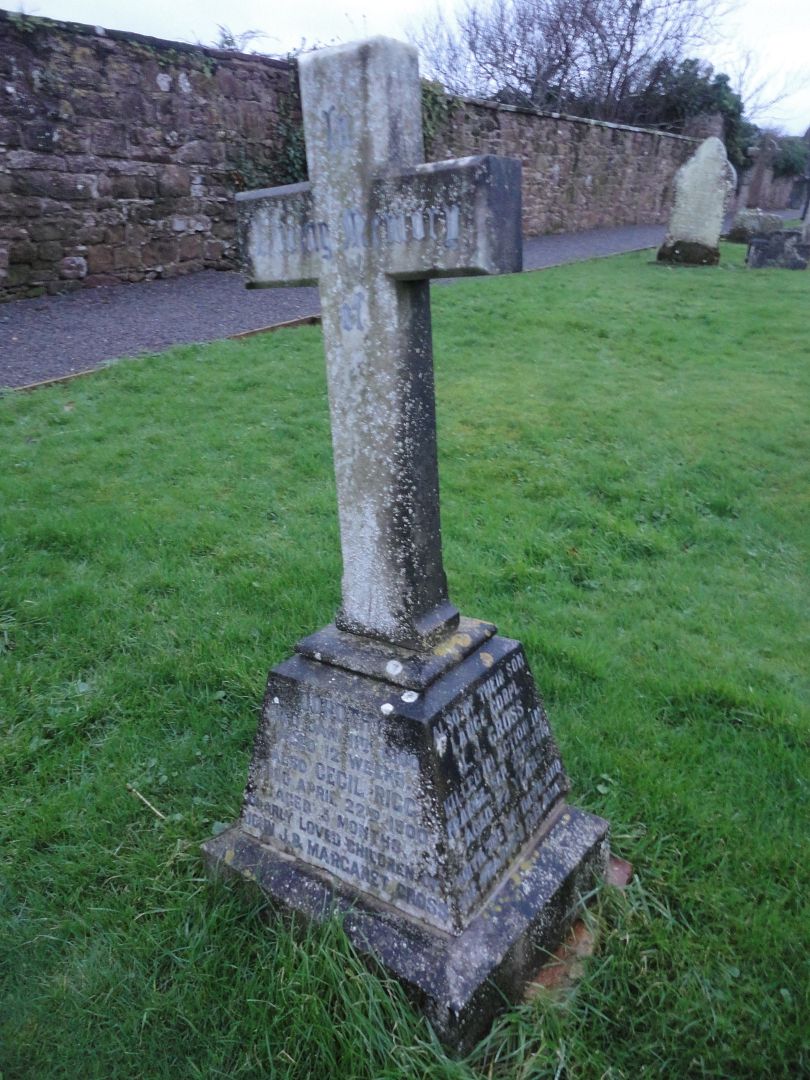 1842 Private Alfred Taylor

, Border Regiment. Died 22nd January 1917, aged 20.
Son of Mr. and Mrs. H. Taylor, of Huddbank, Sandwith.
http://www.stbees.org.uk/history/war/ww1/taylor.htm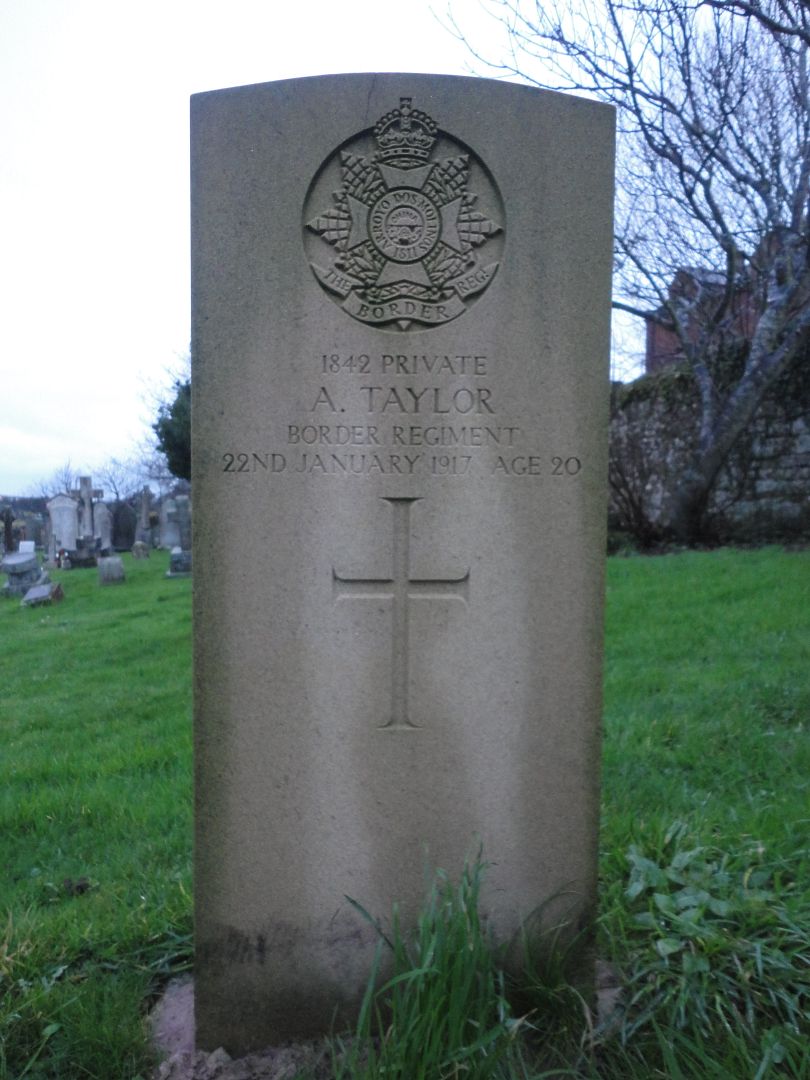 Lieutenant Claude Leslie Blair M.C., 106th Field Company, Royal Engineers. Killed in France on 16th June 1917, aged 30.

Son of Robert Blair.

http://www.stbees.org.uk/history/war/ww1/blair.htm



241498 Private William Scott McNeal, 1st Border Regiment. Died in France on 12th April 1918, aged 21.

Son of William R. and Bridget McNeal, of Fleswick House, St. Bees.

http://www.stbees.org.uk/history/war/ww1/mcneal.htm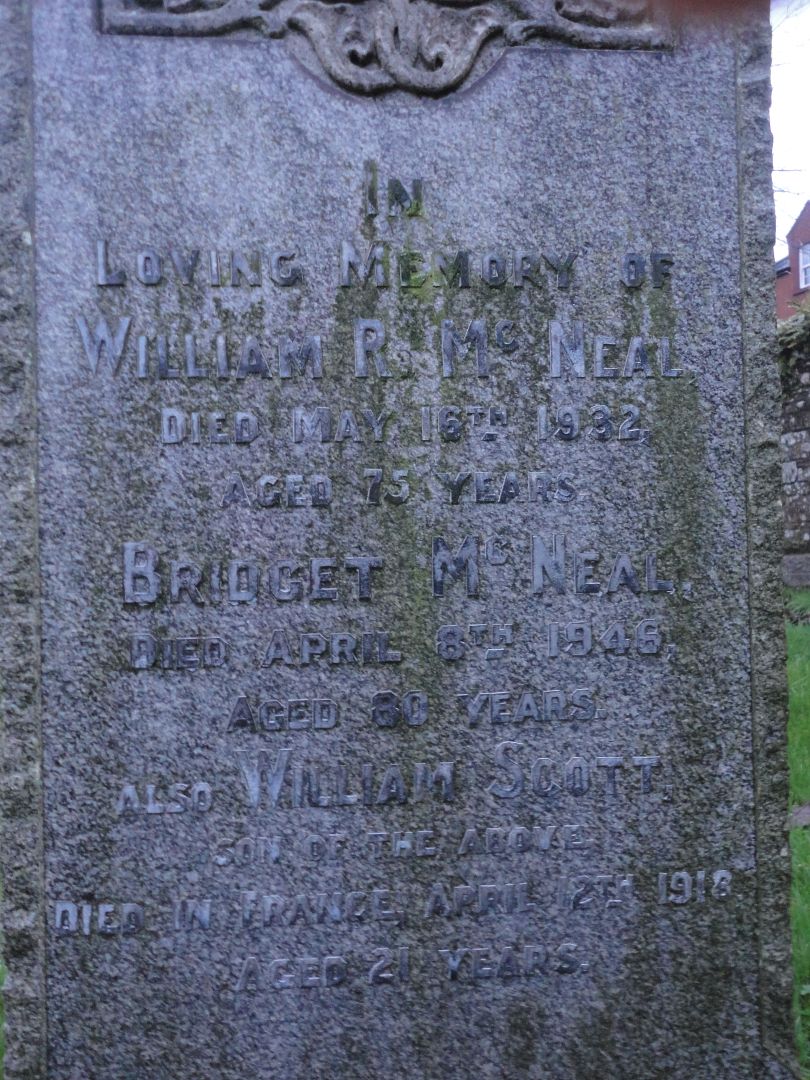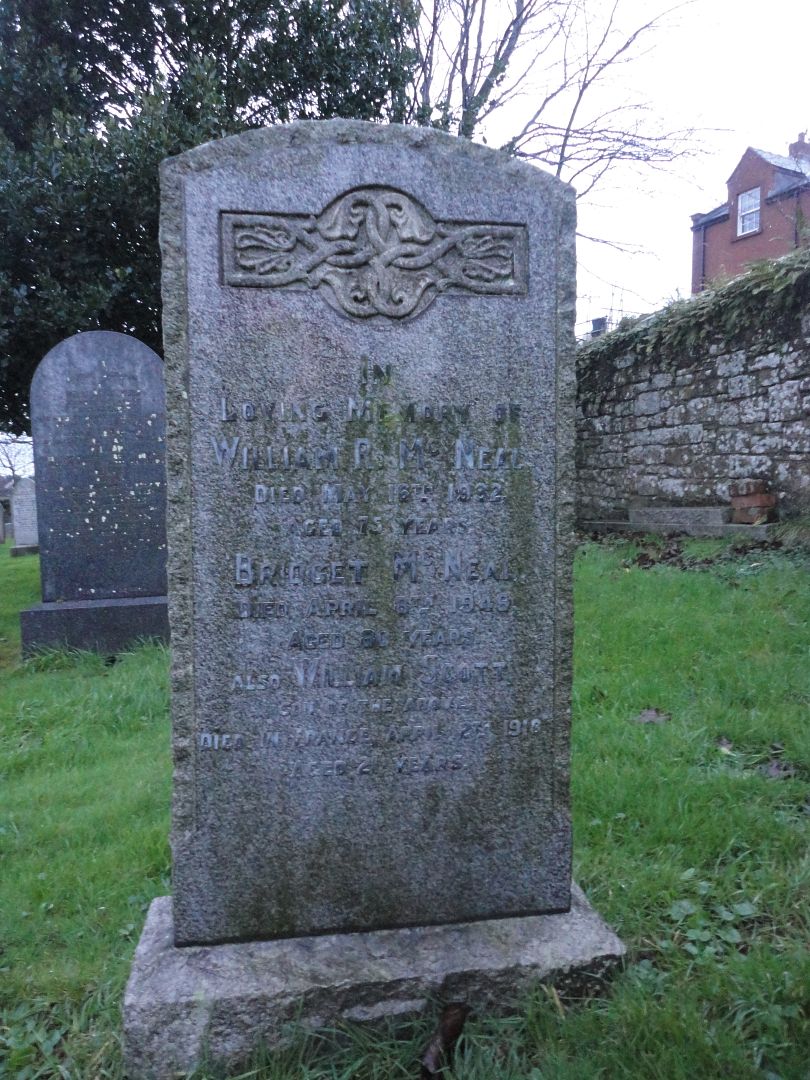 47426 Private John Nicholson

, 4th South Lancashire Regiment. Died 5th August 1918, aged 18years and 7 months.

Son of Joseph and Jane Nicholson, of 10, Finkle Street, St. Bees.





312127 Serjeant William Steele

, Royal Engineers. Died 4th May 1919, aged 26.

Son of Edward and Margaret Mary Steele, of Croft House, Middletown, Egremont.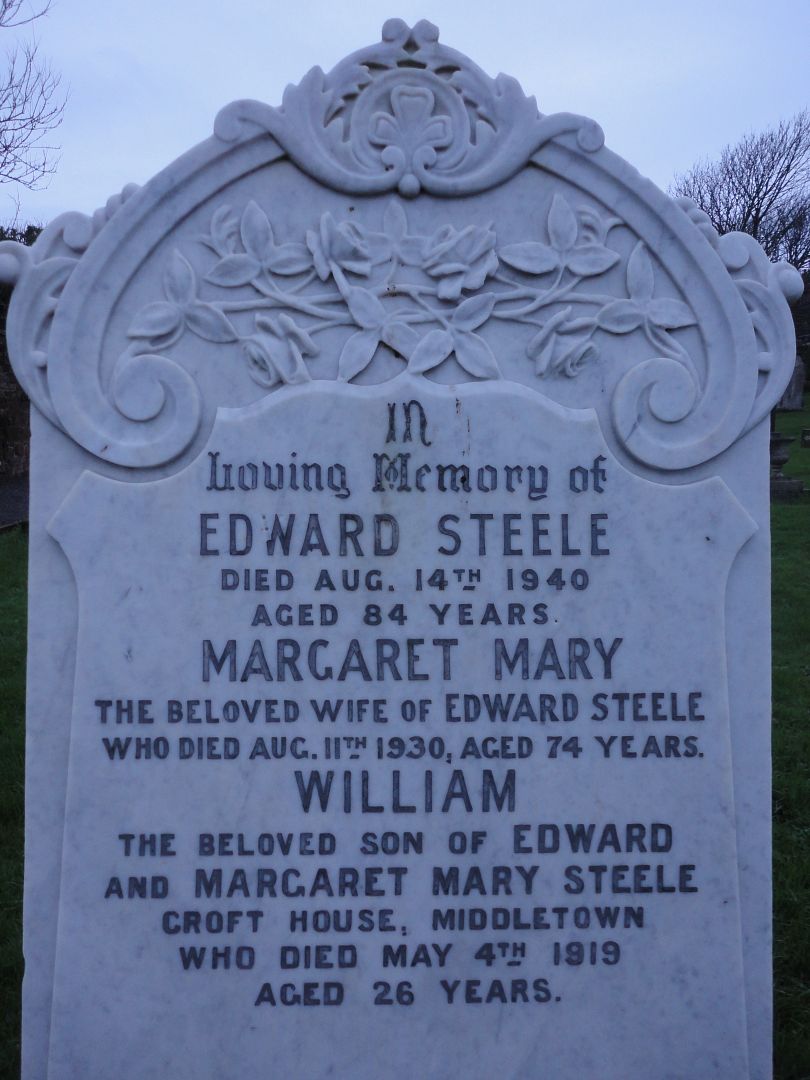 Christine Mary Frank Kitchin. Died in the London Blitz on 17th April 1941, aged 28. http://www.stbees.org.uk/history/war/ww2/kitchin.htm



38843 Chaplain 4th Class The Rev. Harold Watson

, Royal Army Chaplains' Department, attached 7th Border Regiment. 12th November 1941, aged 32.

Son of Dacre and Mary E. Watson, of St. Bees; husband of Doris Watson, of St. Bees.

http://www.stbees.org.uk/history/war/ww2/watson.htm

650668 Sergeant (Flight Engineer) Alan Rodgers, Royal Air Force. 7th April 1943, aged 21.

Son of George and Mabel Rodgers, of St. Bees.

http://www.stbees.org.uk/history/war/ww2/rodgers.htm

1527088 Sergeant (Pilot) Thomas Fee, 101 Squadron, Royal Air Force Volunteer Reserve. Killed, when his plane crashed while on operational duty at Holme, on 13th April 1943, aged 32.

Son of Thomas and Sarah A. Fee, of Sandwith.



B/23030 Sergeant George Lancaster, 29 Field Company, Royal Canadian Engineers. Killed in action in Normandy on 25th July 1944, aged 38.

Son of George and Mary Ann Lancaster, of Sandwith. CWGC database gives his age as 37.

http://www.stbees.org.uk/history/war/ww2/lancaster.htm